«It's not cricket!». Race, colour and West Indian cricket in C.L.R. James (1901-1989)
Parole chiave:
C.L.R.James, race, colour, cricket
Abstract
Lo scrittore e intellettuale di Trinidad C.L.R. James è ad oggi riconosciuto come una voce di spicco in molti ambiti disciplinari come la critica letteraria, gli studi culturali, politologici e storici. Da critico e attivista politico, la sua vita e il suo lavoro attraversarono i Caraibi, la Gran Bretagna e l'America fino al punto da poter esser visto come l'emblematica figura del «black Atlantic» così come la definisce Paul Gilroy. Questo studio considera alcuni degli scritti di James sul cricket e si concentra sulle modalità in cui questi ultimi fanno emergere le categorie di razza e colore della pelle all'interno di una complessa stratificazione di significati, molti dei quali connessi con questioni di potere, imperialismo e classe sociale. In questo contesto, James appare una figura fortemente legata ad alcuni elementi della cultura britannica, ad esempio, come lui stesso afferma, al puritanesimo. Dunque, egli si conferma come una voce originale nell'affermare la cultura nera e quella caraibica nell'interstizio oceanico tra il mondo britannico e quello dell'America atlantica, pur tuttavia rifiutandosi di attribuire aprioristicamente a razza e colore della pelle alcuna caratteristica intrinseca.
Riferimenti bibliografici
A. Appadurai, Playing with Modernity: The Decolonization of Indian cricket, «Altre modernità», 2015, pp. 1-24
B. Bailyn, Atlantic History. Concepts and Contours, Cambridge Mass., Harvard University Press, 2005
K. M. Balutansky, Appreciating C.L.R. James, a Model of Modernity and Creolization, «Latin American Research Review», vol. 32, no. 2, 1997, pp. 233-243
H.McD. Beckles and B. Stoddart (eds.), Liberation Cricket. West Indies Cricket Culture, Manchester and New York, Manchester University Press, 1995
S. R. Cudjoe, C.L. R. James Misbound, «Transition», 58, 1992, pp. 124-136
S. R. Cudjoe, C.L. R. James and the Trinidad & Tobago Intellectual Tradition, Or, Not Learning Shakespeare Under a Mango,«New Left Review», no. 223, May-June 1997, pp. 114-125
M. Diawara, Englishness and Blackness: Cricket as Discourse on Colonialism, «Callaloo», 13, no. 4, Autumn 1990
F. Gattolin, C.L.R. James. Il Platone nero, Rome, Prospettiva, 2002
P. Gilroy, The Black Atlantic: modernity and double consciousness, London and New York, Verso, 1993
A. Grimshaw (ed.), Cricket. C.L.R. James, London, Allison and Busby, 1986
S. Hall, Breaking Bread with History: C.L.R. James and The Black Jacobins, «History Workshop Journal», 1998, no. 46, pp. 17-31
G. Howat, Constantine, Learie Nicholas, Baron Constantine (1901–1971), cricketer and politician, «Oxford Dictionary of National Biography»; doi 10.1093/ref:odnb/30961
C.L.R. James, The Black Jacobins. Toussaint L'Ouverture and the San Domingo Revolution, London, Penguin, 1980 (original edition 1938)
C.L.R. James, The Life of Captain Cipriani: An Account of British Government in the West Indies (Nelson, 1932)
C.L.R. James, Mariners, Renegades and Castaways. The Story of Herman Melville and the World We Live in, London and New York, Alison & Busby, 1985 (original edition, New York, 1953)
S.B. MacDonald, Trinidad and Tobago. Democracy and Development in the Caribbean. New York, Praeger, 1986
C. Phillips, C.L.R. James: The Most Noteworthy Caribbean Mind of the Twentieth Century, «The Journal of Blacks in Higher Education», 33, Autumn 2001, pp. 118-120
W. Rodney, The African Revolution, in P. Buhle (ed.), C.L.R. James. His work and life, Alison and Busby, London and New York, 1986, pp. 30-48
E. Said, C. L. R. James: The Artist as Revolutionary, «New Left Review», no. 175, May-June 1989, pp. 126-128
W.F. Santiago-Valles, C.L. R. James: Asking Questions of the Past, «Race and Class», vol. 45, no. 1, 2003, pp. 61-78
C. Seecharan, Shannonism: Learie Constantine and the origins of C.L.R: James's Captaincy Campaign of 1959-60. A Preliminary Assessment, in D. Featherstone, C. Gair, C. Hogsbjerg and A. Smith (eds.), Marxism, Colonialism, and Cricket. C.L.R. James's Beyond a Boundary, London and Durham, Duke University Press, 2018, pp. 153-169
E. Williams, Capitalism and Slavery, Chapel Hill and London, University of North Carolina Press, 1944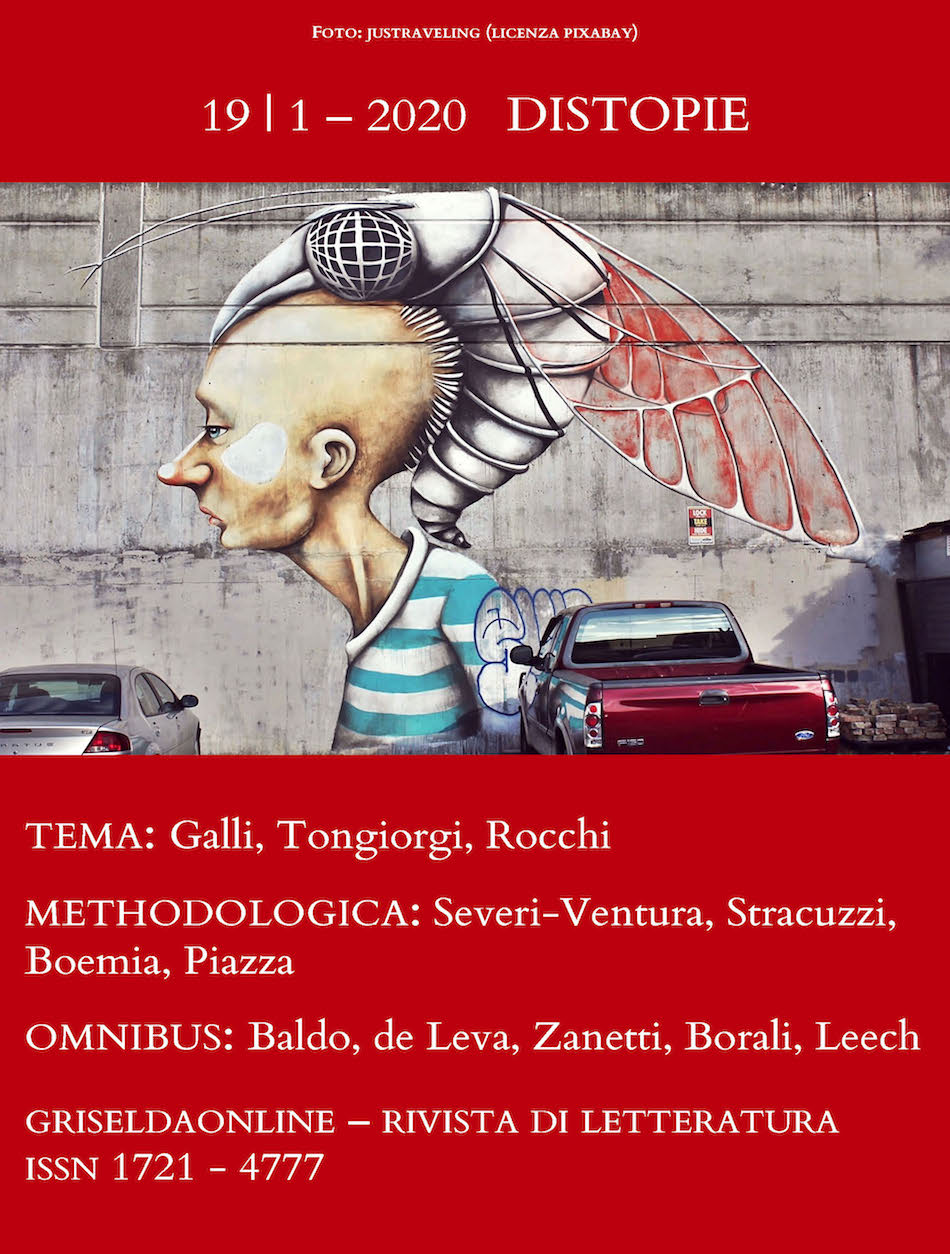 Downloads
Come citare
Leech, J. P. (2020). «It's not cricket!». Race, colour and West Indian cricket in C.L.R. James (1901-1989). Griseldaonline, 19(1), 186–201. https://doi.org/10.6092/issn.1721-4777/10873
Licenza
Copyright (c) 2020 John Patrick Leech
Salvo dove altrimenti specificato, i diritti d'autore di tutti i testi nella rivista appartengono ai rispettivi autori senza restrizioni.

La rivista è rilasciata sotto una licenza Creative Commons Attribuzione - Condividi allo stesso modo 4.0 Internazionale (licenza completa).
Vedere anche la nostra Open Access Policy.